Starman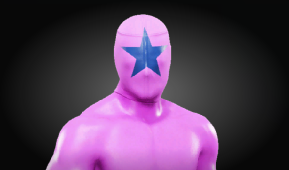 Show:
Deactivated
6-ft-3 / 500 lbs
Mexico
Debut: 2020-01-20
Entrance: None selected (56 sec)
Match Results (Last 35 Days)
No matches in last 30 days.
Title History
No titles earned.
Fun Facts
Hails from the NES classic game Pro Wrestling.
It's rumoured his skin is also pink.
Won the Ultimate Battle of the Luchadors in 4568.
OMG Selected Skills
No Moves Selected.
Match History (All Time)
No matches found.