Bret Hart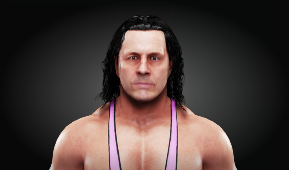 Show:
Deactivated
6-ft-0 / 235 lbs
Calgary, Alberta
Debut:
Entrance: None selected (0 sec)
Match Results (Last 35 Days)
No matches in last 30 days.
Title History
No titles earned.
Fun Facts
Bret did not screw Bret.
The best there is, the best there was and the best there ever will be.
He's known as the "Excellence of Execution".
OMG Selected Skills
No Moves Selected.
Match History (All Time)
No matches found.