Ax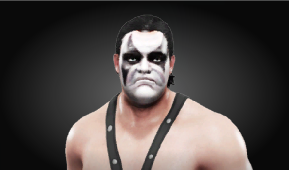 Show:
Titans
6-ft-3 / 500 lbs
Parts Unknown
Debut:
Entrance: None selected (0 sec)
Tag Team:
Demolition
Match Results (Last 35 Days)
No matches in last 30 days.
Title History
No titles earned.
Fun Facts
Formerly known as Super Machine
Does not have a heart problem.
Teamed up with greats such as Andre the Giant and King Kong Bundy.
OMG Selected Skills
No Moves Selected.
Match History (All Time)
No matches found.