Lucy Love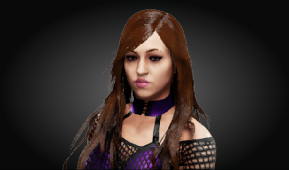 Match Results (Last 35 Days)
No matches in last 35 days.
Fun Facts
Previously worked in the entertainment industry in Las Vegas.
Has dubious morals when it comes to back-stage politics.
Competes with her best friend to see who can get the most free meals in a week.
Special Moves
Signature 1:
Signature 2:
Finisher 1:
Finisher 2:
Match History (All Time)
No matches found.