Valentina Diaz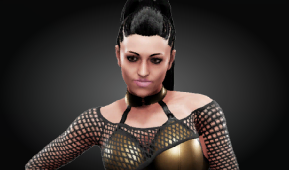 Match Results (Last 35 Days)
No matches in last 35 days.
Fun Facts
Formerly worked in the entertainment industry in Las Vegas.
Has been known to use any means necessary to get ahead in her career.
Has been rumoured to engage in extracurricular activities backstage before matches.
Special Moves
Signature 1:
Signature 2:
Finisher 1:
Finisher 2:
Match History (All Time)
No matches found.