On March 9, 2021, Hillbilly Jim won all singles titles that were available, becoming our first Champion of All Reality.
Our most recent Champion is Melissa Ewing.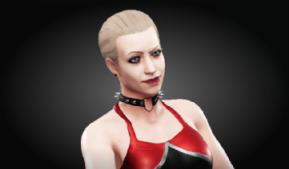 Qualification Requirements
To qualify, all four major championships must be held at the same time.
List of Champions of All Reality
Hillbilly Jim: Mar-9 2021 to Mar-29 2021: 20 days. Defended 5 times (SGWF: 1, Canadian: 2, Internet: 2).
Hillbilly Jim: May-29 2021 to May-29 2021: 3m 57s. Defended 0 times. Hillbilly Jim retired immediately after winning the Canadian Championship, vacating all the titles and ending his reign as Champion of All Reality.
Melissa Ewing: Nov-13 2021 to Nov-14 2021: 14h 0m 15s. Defended 0 times.