On March 9, 2021, Hillbilly Jim won all singles titles that were available, becoming our first Champion of All Reality.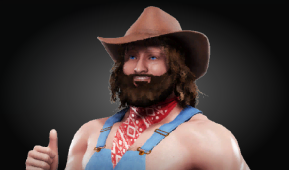 Qualification Requirements
Hold the SGWF Championship.
Hold the Canadian Championship.
Hold the Universal Championship.
Hold the Internet Championship.
List of Champions of All Reality
Hillbilly Jim: Mar-9 2021 to Mar-29 2021: 20 days. Defended 5 times (SGWF: 1, Canadian: 2, Internet: 2).
Hillbilly Jim: May-29 2021 to May-29 2021: 3m 57s. Defended 0 times. Hillbilly Jim retired immediately after winning the Canadian Championship, vacating all the titles and ending his reign as Champion of All Reality.