Heather Grey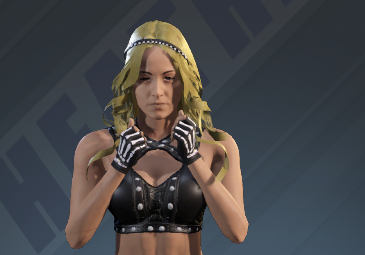 Show:
Deactivated
High Flyer / Comeback
5-ft-7 / 130 lbs (Light Heavyweight)
Philadelphia, PA
Debut: 2022-01-31
Entrance:
Wax Drip
(38 sec)
Match Results (Last 35 Days)
No matches in last 35 days.
Fun Facts
She's been to every country in the world.
She's got a pet alligator named Ruben.
She can tie a cherry stem in a knot with her tongue.
Special Moves
Signature 1: Belly to Belly 3
Signature 2: Wheelbarrow Suplex 2
Finisher 1: Pumphandle Suplex 1
Finisher 2: Exploder Suplex 7

Match Stats by Type
Singles: 4-2-0
Win by: Pinfall: 4
Losses by: Pinfall: 2

Triple Threat (1-fall): 0-0-1
No Falls: 2

Five-way (Elim): 0-1
Eliminated by: Pinfall: 1

Six-Way (Elim): 0-1
Eliminated by: Pinfall: 1

Eight-Way (Elim): 0-1
Eliminated by: Pinfall: 1

Battle Royal: 1-3 (2 Eliminations)

Royal Rumble (10): 0-1 (2 Eliminations)