Sylvanas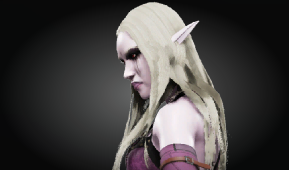 Show:
Deactivated
5-ft-6 / 130 lbs
The Other Side of Darkness
Debut: 2019-12-22
Entrance: None selected (48 sec)
Match Results (Last 35 Days)
No matches in last 30 days.
Fun Facts
Once burned down a tree.
Many have pledged their UNDYING fealty to the Dark Lady.
The Banshee Queen will save us all.
OMG Selected Skills
No Moves Selected.
Match Stats by Type
Singles: 2-8-0
Win by: Pinfall: 2
Losses by: Submission: 4, Pinfall: 4

Triple Threat (1-fall): 0-1-1
Losses by: Pinfall: 1
No Falls: 1

Four-Way (Elim): 2-2
Elims by: Pinfall: 2, Submission: 2
Eliminated by: Pinfall: 2

Battle Royal: 1-6 (6 Eliminations)

Eight-Way (Elim): 0-1
Elims by: Pinfall: 1
Eliminated by: Pinfall: 1

Royal Rumble (30): 0-1 (2 Eliminations)

Triple Threat (Elim): 0-3
Eliminated by: Submission: 2


Stone Testing Match Stats by Type
Singles - Pinfall:2 - Submission:4 - Pinfall:4 -
Triple Threat (1-fall) - Pinfall:1 - No Fall:1 -