Alex Samuels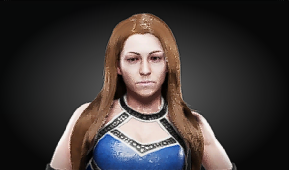 Show:
Deactivated
5-ft-5 / 200 lbs
Edinburgh, Scotland
Debut: 2020-03-17
Entrance:
It
(55 sec)
Match Results (Last 35 Days)
Fun Facts
Her and Nikki Cross were besties in High School till a tiny blonde girl called Alexa got between them in their adult years.
She was kicked out of a wrestling school punching a male trainer. Alex says that he was asking for it.
Her ring attire is to show her love for her homeland.
OMG Selected Skills
Torpedo DDT
Skull Crushing Big Boot
Locker Powerbomb
Office Table DDT