Venom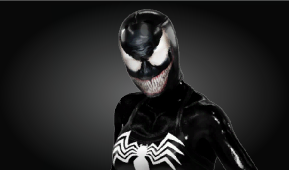 Show:
Deactivated
6-ft-4 / 275 lbs
Parts Unknown
Debut: 2020-01-20
Entrance: None selected (0 sec)
Match Results (Last 35 Days)
No matches in last 30 days.
Title History
No titles earned.
Fun Facts
It is unknown which SGWF Legend this is.
It is rumoured this is a past SGWF Legend that Venom decided to control.
Enhanced sensors are unable to detect who Venom merged with.
OMG Selected Skills
No Moves Selected.
Match Stats by Type
Singles: 13-8-0
Win by: Pinfall: 13
Losses by: Submission: 3, Pinfall: 5


Stone Testing Match Stats by Type
Singles - Pinfall:13 - Submission:3 - Pinfall:5 -