The Scruffy Druid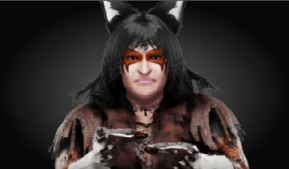 Show:
Deactivated
5-ft-8 / 175 lbs
Pangaea
Debut: 2020-07-28
Entrance: None selected (84 sec)
Match Results (Last 35 Days)
No matches in last 30 days.
Title History
No titles earned.
Fun Facts
Was really raised by wolves.
Bit Chuck Norris. Twice.
Definitely not vegan.
She's the monster under your bed.
Silver just excites her.
OMG Selected Skills
Apron DDT
Skull Crushing Big Boot
Locker Superkick Combo
Office Table DDT