JR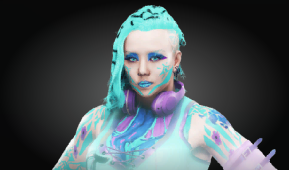 Show:
Deactivated
5-ft-10 / 185 lbs
Springfield, Illinois
Debut: 2020-05-24
Entrance: None selected (115 sec)
Match Results (Last 35 Days)
No matches in last 30 days.
Fun Facts
Rumoured to be a demon walking among men.
Flays people when she loses matches.
She is the Demon Queen Ruler of the Nine Hells.
She is Death Incarnate.
It's rumoured that she's born of Viking blood.
She's the valkyries' leader.
She rains death against those who oppose her will.
OMG Selected Skills
Coast to Coast
King of Swing
Locker Superkick Combo
Office Table Powerbomb