Stuart Keane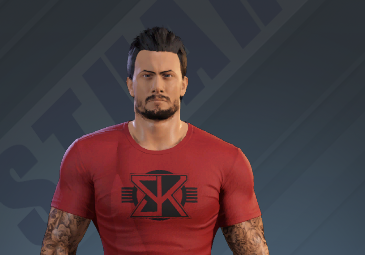 Show:
Deactivated
Striker / Move Thief
6-ft-0 / 234 lbs (Light Heavyweight)
London, England
Debut: 2021-08-21
Entrance:
Grave Robber
(83 sec)
Match Results (Last 35 Days)
No matches in last 35 days.
Fun Facts
He's a massive Fallout fan!
His medical scans show he's deathly allergic to apples.
He's the first ever SVW Triple Crown winner.
Special Moves
Signature 1: Drift Away
Signature 2: Superkick 14
Finisher 1: Omega Driver
Finisher 2: Spin Kick 2

Match Stats by Type
Singles: 13-8-0
Win by: Pinfall: 11, Disqualification: 1, Cage Climb-Out: 1
Losses by: Pinfall: 7, Count-Out: 1

Triple Threat (Best 2 of 3 Falls): 0-1-0
Losses by: Pinfall: 1

Triple Threat (Elim): 1-0
Elims by: Submission: 1

Four-Way (1-fall): 1-1-1
Win by: Pinfall: 1
Losses by: Pinfall: 1
No Falls: 1

Four-Way (Elim): 0-3
Elims by: Pinfall: 1, First Blood: 1
Eliminated by: Pinfall: 1, Table: 1, First Blood: 1

Five-Way (1-fall): 0-0-2
No Falls: 1

Six-Way (Elim): 3-0
Elims by: Submission: 1, Pinfall: 6

Elimination Chamber: 1-0
Elims by: Pinfall: 2

Eight-Way (Elim): 1-2
Elims by: Pinfall: 5
Eliminated by: Pinfall: 2

Survivor Series (Singles): 0-1
Eliminated by: Pinfall: 1

Battle Royal: 1-10 (9 Eliminations)

Royal Rumble (30): 0-1 (0 Eliminations)