Zartan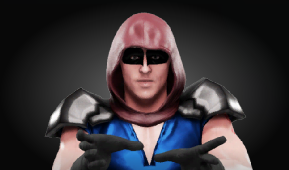 Show:
Deactivated
5-ft-10 / 175 lbs
Florida
Debut: 2019-12-22
Entrance: None selected (70 sec)
Match Results (Last 35 Days)
No matches in last 30 days.
Title History
No titles earned.
Fun Facts
His holographic disguise technology has been integrated in some of our own systems.
Was responsible for assassinating Storm Shadow's uncle.
He ended the Cobra Civil War by assassinating Serpentor.
OMG Selected Skills
No Moves Selected.
Match Stats by Type
Singles: 1-9-1
Win by: Pinfall: 1
Losses by: Pinfall: 7, Submission: 2
No Falls: 2

Triple Threat (1-fall): 0-0-1
No Falls: 2

Four-Way (Elim): 2-3
Elims by: Pinfall: 4
Eliminated by: Pinfall: 3

Battle Royal: 1-9 (7 Eliminations)

Royal Rumble (10): 0-1 (0 Eliminations)

Royal Rumble (30): 0-2 (2 Eliminations)


Stone Testing Match Stats by Type
Singles - Pinfall:1 - Pinfall:7 - Submission:2 - No Fall:1 -
Triple Threat (1-fall) - No Fall:1 -