Destro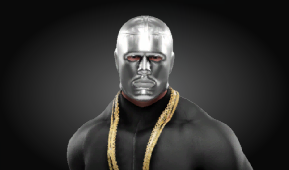 Show:
Deactivated
6-ft-3 / 240 lbs
Glasgow, Scotland
Debut: 2019-12-22
Entrance: None selected (54 sec)
Match Results (Last 35 Days)
No matches in last 30 days.
Title History
No titles earned.
Fun Facts
The first Destro to don a steel mask was during the English civil war of the 1640s.
Sometimes he's been seen wearing a gold mask.
His home, Castle Destro, is located in the Highlands of Scotland.
OMG Selected Skills
No Moves Selected.