The Ghost Knight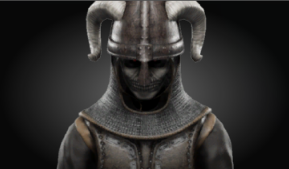 Match Results (Last 35 Days)
No matches in last 35 days.
Title History
No titles earned.
Fun Facts
He was once a Knight of the Round Table
He was raised into undeath by the Lichlord known as Abralaxus.
He will not hesitate to strike where it hurts. Chivalry does not extend into Undeath, as he is bound by the Lichlord's will.
Special Moves
Signature 1:
Signature 2:
Finisher 1:
Finisher 2:
Match Stats by Type
Singles: 6-11-0
Win by: Pinfall: 6
Losses by: Pinfall: 9, Submission: 1, Ring Break: 1

Triple Threat (1-fall): 3-1-4
Win by: Pinfall: 3
Losses by: Pinfall: 1
No Falls: 1

Four-Way (Elim): 0-4
Elims by: Pinfall: 1
Eliminated by: Pinfall: 3, Submission: 1

Six-Way (Elim): 0-1
Eliminated by: Pinfall: 2

Eight-Way (Elim): 0-1
Elims by: Pinfall: 1
Eliminated by: Pinfall: 1

Battle Royal: 0-6 (2 Eliminations)

Royal Rumble (30): 0-1 (0 Eliminations)