Mischka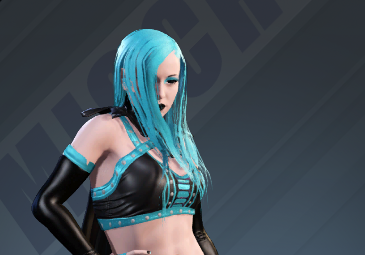 Show:
Deactivated
High Flyer / Resiliency
5-ft-8 / 138 lbs (Light Heavyweight)
Your Darkest Fears
Debut: 2020-09-20
Entrance:
Safe Trips
(42 sec)
Match Results (Last 35 Days)
No matches in last 35 days.
Fun Facts
She loves tuna pizza with tons of onion.
She wrestles because she's not allowed to hit her elderly patients.
Special Moves
Signature 1: Lunar Combo
Signature 2: Leg Sweep Octopus Stretch
Finisher 1: Eclipse
Finisher 2: German Suplex 2

Match Stats by Type
Singles: 12-27-0
Win by: Pinfall: 12
Losses by: Pinfall: 21, Submission: 5, Ladder Clutch: 1

Singles (Best 2 of 3 Falls): 1-0-0
Win by: Pinfall: 1

Triple Threat (1-fall): 2-5-6
Win by: Pinfall: 2
Losses by: Pinfall: 5
No Falls: 5

Triple Threat (Elim): 0-2
Eliminated by: Pinfall: 2

Four-Way (Best 2 of 3 Falls): 0-0-1
No Falls: 2

Four-Way (Elim): 2-2
Elims by: Pinfall: 4
Eliminated by: Pinfall: 1, Submission: 1

Five-way (Elim): 0-1
Elims by: Pinfall: 1
Eliminated by: Pinfall: 1

Six-Way (1-fall): 0-0-1
No Falls: 1

Six-Way (Elim): 1-1
Elims by: Pinfall: 2
Eliminated by: Pinfall: 1

Elimination Chamber: 0-1
Eliminated by: Pinfall: 1

Eight-Way (Elim): 0-3
Elims by: Pinfall: 3
Eliminated by: Pinfall: 2, Submission: 2

Battle Royal: 2-16 (15 Eliminations)

Royal Rumble (30): 1-2 (4 Eliminations)