Mr. Fix It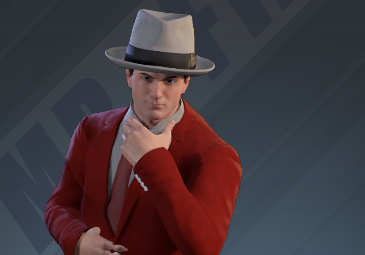 Show:
Deactivated
Striker / Power of the Punch
6-ft-0 / 243 lbs (Heavyweight)
Jersey City, NJ
Debut: 2021-07-10
Entrance:
Las Vegas Police
(80 sec)
Match Results (Last 35 Days)
No matches in last 35 days.
Title History
Poutine Case: Dec-27 2021 to Jan-1 2022 (5 days) - Defended 1 times.
Fun Facts
He was born in a bunk, his momma died and his daddy got drunk. They left him there, to die alone, in a place called Tabacco Road!
Loves long walks on the beach... but don't accompany him if he has a cinder block and a chain!
Don't ever make fun of his cat. His uncle made fun of his cat once... Once!
Special Moves
Signature 1: Leg Drop Bulldog
Signature 2: Middle Rope Leg Lariat 2
Finisher 1: Da Shout Out
Finisher 2: Sharpshooter 3

Match Stats by Type
Singles: 8-10-0
Win by: Pinfall: 6, Submission: 2
Losses by: Pinfall: 6, Disqualification: 2, Submission: 2

Triple Threat (1-fall): 4-1-1
Win by: Pinfall: 3, Submission: 1
Losses by: Pinfall: 1
No Falls: 1

Triple Threat (Best 2 of 3 Falls): 0-0-1
No Falls: 1

Triple Threat (Elim): 1-1
Elims by: Pinfall: 1
Eliminated by: Submission: 1

Four-Way (Elim): 0-3
Eliminated by: Pinfall: 2, Table: 1

Five-way (Elim): 0-1
Eliminated by: Table: 1

Six-Way (Elim): 1-2
Elims by: Submission: 1, First Blood: 3
Eliminated by: Submission: 2

Elimination Chamber: 0-1
Elims by: Pinfall: 1
Eliminated by: Pinfall: 1

Eight-Way (Elim): 1-4
Elims by: Submission: 2, Pinfall: 2
Eliminated by: Pinfall: 3, First Blood: 1

Battle Royal: 1-6 (6 Eliminations)

Royal Rumble (30): 0-1 (0 Eliminations)