Col. Andres Rivera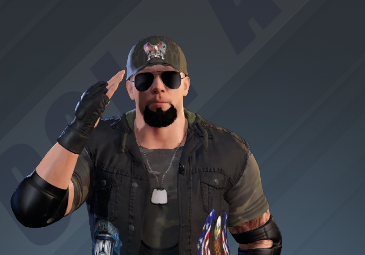 Show:
Titans
Technician / Resiliency
6-ft-2 / 240 lbs (Light Heavyweight)
San Juan, Puerto Rico
Debut: 2022-06-28
Entrance:
Long Way Back
(78 sec)
Match Results (Last 35 Days)
Fun Facts
For Andres to feel full, he has to eat rice.
Andres loves his horse and loves to go horse back riding.
He truly hates loose-fitting clothing.
Special Moves
Signature 1: Spinebuster 11
Signature 2: Gun Stun
Finisher 1: Double Knee Facebreaker
Finisher 2: Rear Naked Choke 1

Match Stats by Type
Singles: 6-4-0
Win by: Pinfall: 3, Submission: 2, Knock Out: 1
Losses by: Knock Out: 2, Pinfall: 2

Singles (Best 2 of 3 Falls): 0-1-0
Losses by: Knock Out: 1

Triple Threat (Best 2 of 3 Falls): 0-0-1
No Falls: 1

Triple Threat (Elim): 2-0
Elims by: Pinfall: 3

Four-Way (1-fall): 0-1-0
Losses by: Submission: 1

Four-Way (Elim): 1-1
Elims by: Submission: 3, Pinfall: 1
Eliminated by: Pinfall: 1

Five-Way (1-fall): 0-0-2
No Falls: 1

Five-way (Elim): 1-1
Elims by: Pinfall: 1, Table: 1
Eliminated by: Table: 1

Six-Way (1-fall): 0-0-1
No Falls: 1

Eight-Way (1-fall): 1-0-0
Win by: Knock Out: 1

Eight-Way (Elim): 2-3
Elims by: Submission: 2, Pinfall: 4, Knock Out: 2
Eliminated by: Knock Out: 2, Pinfall: 1

Battle Royal: 0-6 (3 Eliminations)

Royal Rumble (10): 0-1 (0 Eliminations)

Royal Rumble (20): 0-1 (1 Eliminations)

Royal Rumble (30): 0-2 (1 Eliminations)