Marshall Magnum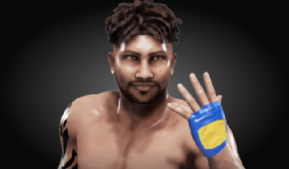 Show:
Titans
6-ft-4 / 276 lbs
London, England
Debut: 2021-03-13
Entrance:
Give and Go
(117 sec)
Match Results (Last 35 Days)
Title History
No titles earned.
Fun Facts
Tru Villain Manny is spelled without the 'e' to avoid literally spelling out 'evil' in the name.
Manny found the most amazing beer after trying only 4 pints. He forgot what that beer was after 4 more.
When Stone asked Manny for fun facts he found it utterly impossible to come up with a 3rd one.
His opponents call him Triple M. the ladies just say mmm...
Little kids wear Superman PJs to bed. Superman wears Marshall Magnum PJs.
OMG Selected Skills
Outside Superplex
Corkscrew Legdrop
Locker Superkick Combo
Office Table DDT