Danny Valentine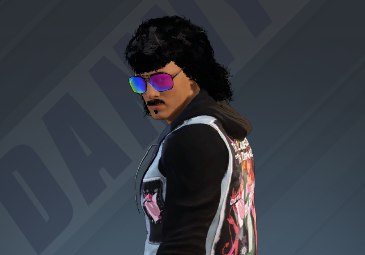 Show:
Titans
Striker / Resiliency
5-ft-9 / 232 lbs (Light Heavyweight)
The Nearest Nightclub
Debut: 2021-05-23
Entrance:
Rhythm Within
(50 sec)
Match Results (Last 35 Days)
Fun Facts
He's a former film star. You know, those kind of "films."
Ladies the world over know him as The International Lover.
No one can deny "The Tornado".
Special Moves
Signature 1: Sit-Out Full Nelson Facebuster
Signature 2: Sit-Out Full Nelson Facebuster
Finisher 1: One Night Stand
Finisher 2: One Night Stand

Match Stats by Type
Singles: 17-13-0
Win by: Pinfall: 17
Losses by: Pinfall: 9, Submission: 4

Triple Threat (1-fall): 5-5-5
Win by: Pinfall: 3, Cage Climb-Out: 1, Ladder Clutch: 1
Losses by: Pinfall: 4, Table: 1
No Falls: 1

Triple Threat (Elim): 0-2
Eliminated by: Pinfall: 1, Submission: 1

Four-Way (1-fall): 3-1-0
Win by: Submission: 1, Pinfall: 2
Losses by: Pinfall: 1

Four-Way (Best 2 of 3 Falls): 1-0-0
Win by: Pinfall: 1

Four-Way (Elim): 4-7
Elims by: Pinfall: 8
Eliminated by: Pinfall: 6, Submission: 1

Five-Way (1-fall): 0-0-1
No Falls: 1

Five-way (Elim): 1-3
Elims by: Pinfall: 2
Eliminated by: Pinfall: 3

Six-Way (Elim): 1-5
Elims by: Pinfall: 5
Eliminated by: Pinfall: 5

Eight-Way (1-fall): 0-0-2
No Falls: 5

Eight-Way (Best 2 of 3 Falls): 0-0-1
No Falls: 5

Eight-Way (Elim): 0-3
Elims by: Pinfall: 1
Eliminated by: Submission: 1, Pinfall: 1, First Blood: 1

Battle Royal: 1-16 (12 Eliminations)

Royal Rumble (10): 0-1 (1 Eliminations)

Royal Rumble (20): 0-1 (0 Eliminations)

Royal Rumble (30): 0-4 (0 Eliminations)